TELECOMMUNICATION EXPERTS
Leading provider of telecom infrastructure
products and services.
A Partner You Can Rely On
Since 1992, AirWay Technologies has provided its global carrier, distributor and enterprise customers with new and repurposed wireless network equipment, asset management programs and related professional services. Dedication to high quality and long-term customer and supplier relationships are the foundation of our success.
Network Equipment
We sell a wide range of new and pre-owned wireless network equipment across multiple OEMs, including Ericsson, Nokia and Huawei. This includes switching solutions, routers, SFPs, radios, fiber and coax cable assemblies, custom racking and BTS configurations, power supplies, antennas and RF components. Our products have been sold to customers in over 80 countries and have a proven history of extending Capex budgets and reducing operating expenses.
Network Services
We work with our customers to develop a value-added approach and deliver turnkey products and services when required. Our suite of professional engineering services includes project management, installation, integration, cell site upgrades, kitting, staging and deinstallation.
Investing in the Future
AirWay is expanding its operating capacity, quality standards and customer support programs in order to meet the changing needs of its customers and service their growth. Our investments this year include:

ISO 14001:2015 Certification

ISO 45001:2018 Certification

R2v3 Certification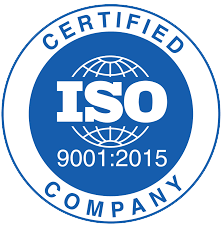 ISO 9001:2015 Certification

New State-of-the-Art Facility

Channel partnerships with Juniper, Ceragon and Ciena